The Town of Raymond needs your input!
Take the Internet Demand Survey Here
For the past several years, the town has been involved with a regional broadband committee with the goals of bringing fast, reliable, and futureproof internet to the region. Many homes and business have no internet connectivity, and most that do must rely on service that may be unreliable or does not serve current needs.
We are working with Sebago Fiber, a local internet service provider, to bring fast, reliable fiber internet to homes and businesses in our community. The first step is for residents and businesses to fill out the demand survey. Areas with the most demand will be built first, so be sure to let us know if you're interested in service by filling out the survey. Questions can be emailed to sebagoproject@sebagofiber.net.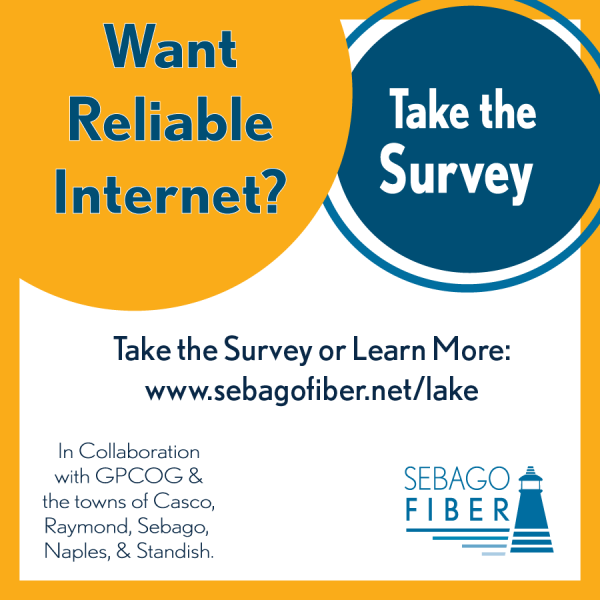 FMI on this multi-community effort, click here: Community Broadband Effort with Sebago Fiber & GPCOG